By Ruma Kumar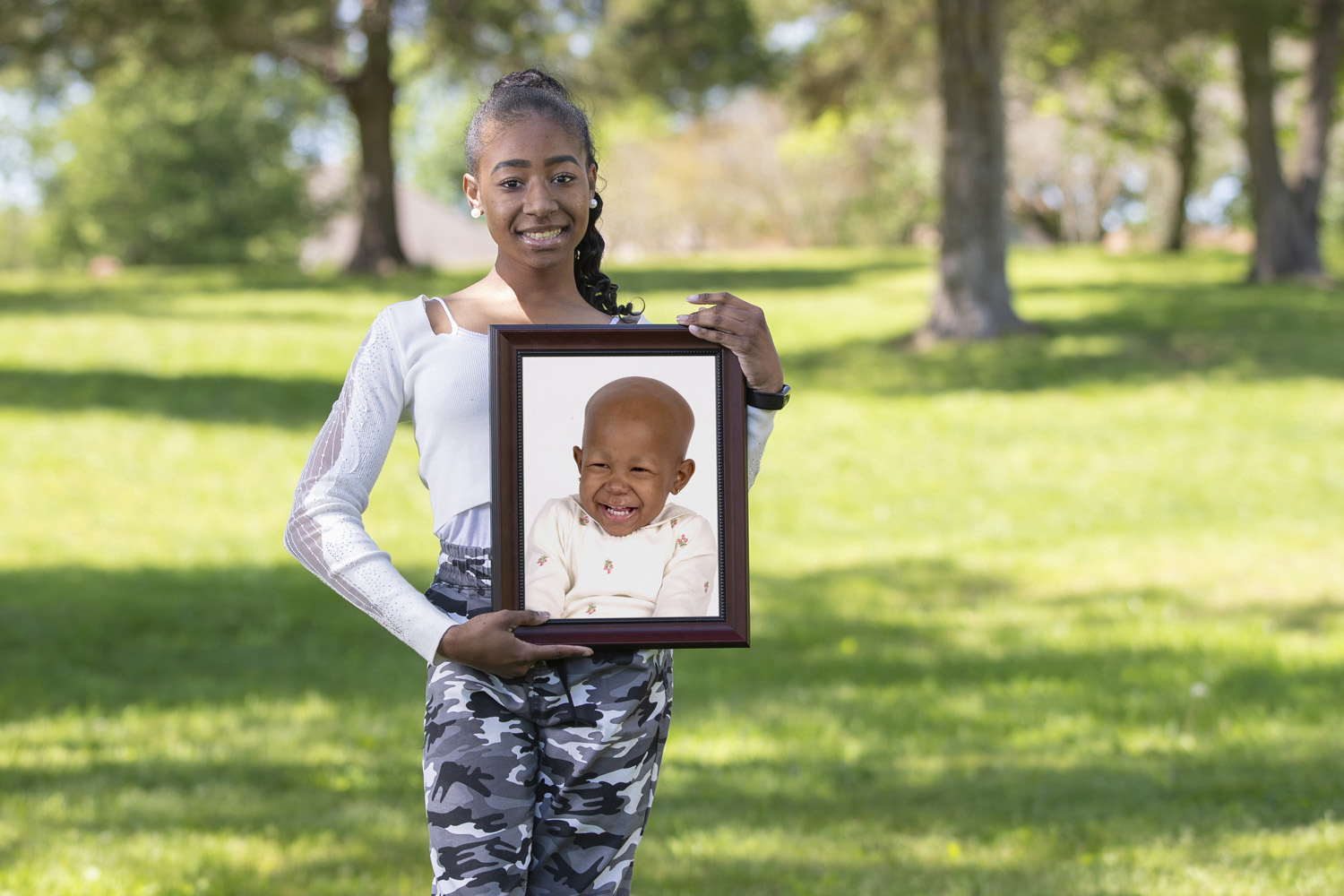 When Lauren thinks about it, seven years as a competitive gymnast and countless routines leaping off uneven bars prepared her for this milestone — graduating high school. There is a moment of adrenaline and uncertainty she relishes when she flips from one bar to the other, suspended mid-air, having left the safety of one bar to reach for the next with swift, powerful grace.
"I love it. It feels like you're flying," Lauren said.
In some ways, this jump from childhood under the care of her watchful, prayerful parents to graduation and the independence she'll have in college four hours away from her Memphis home feels like that, too, she said.
And Lauren is ready to embrace this new leap with the same verve and determination that won her accolades and medals at gymnastics meets from Ohio to Texas.
"She has this attitude of can-do and that anything is possible," her father said.
A consummate planner, Lauren has it all mapped out: She'll take classes at Alabama A&M University, her mother's alma mater, that focus on political science and lay the foundation for a career in law. She'll look for theater clubs that indulge a budding interest in acting, and the amateur designer will continue drawing and curating fashion collections. She's also a self-professed introvert who says she'll "work to grow as a person and go out there and talk to people."Previous
Her steely focus as she prepares to go off to college in Huntsville, Alabama, is not surprising to anyone who knows her.
Lauren displayed this even as a toddler when she was diagnosed with stage IV neuroblastoma, a difficult-to-treat cancer which occurs in the sympathetic nervous system and temporarily robbed her of the ability to walk.
When Lauren's parents, Benita and Ken, brought their 17-month-old for treatment at St. Jude Children's Research Hospital in 2005, they feared the worst. The parents, who'd already lost a son years earlier to a heart defect, knew Lauren's prognosis was not good.Play Video
But Lauren displayed a kind of defiance that surprised her anxious family. Mere days after a surgery that removed the grapefruit-sized tumor wrapped around her lower spine, Lauren was walking around the research hospital and its campus in Memphis. Even after long days of chemotherapy, Lauren was joyful, keeping her exhausted parents up late into the night with giggling and jumping on beds with her older sister, Kennedy.
"To have Lauren graduate this year. It is a joyous time. It's a moment that 17 years ago we could not envision," Benita said.
Lauren has been cancer-free since 2005, and returns to St. Jude for annual check-ups amid a busy life. She's a classical pianist, performs in her church band and was a competitive gymnast for seven years while juggling a rigorous curriculum her mother developed for homeschooling.
"I think it's important to define myself as something other than the girl who had cancer, because there is a lot more to me than that," Lauren said. "And even when I think about when I had cancer, I don't really think of it as me being a victim of anything or I don't want people to feel bad for me. I think of it as something that I've overcome."
In the years after St. Jude, Lauren raised money for the place that saved her life by designing clothes and selling tickets to a fashion show. It was a natural way to give back: Lauren had expressed herself through style even in her toddler years, opting to wear her own color-coordinated ensembles around St. Jude instead of hospital gowns.Previous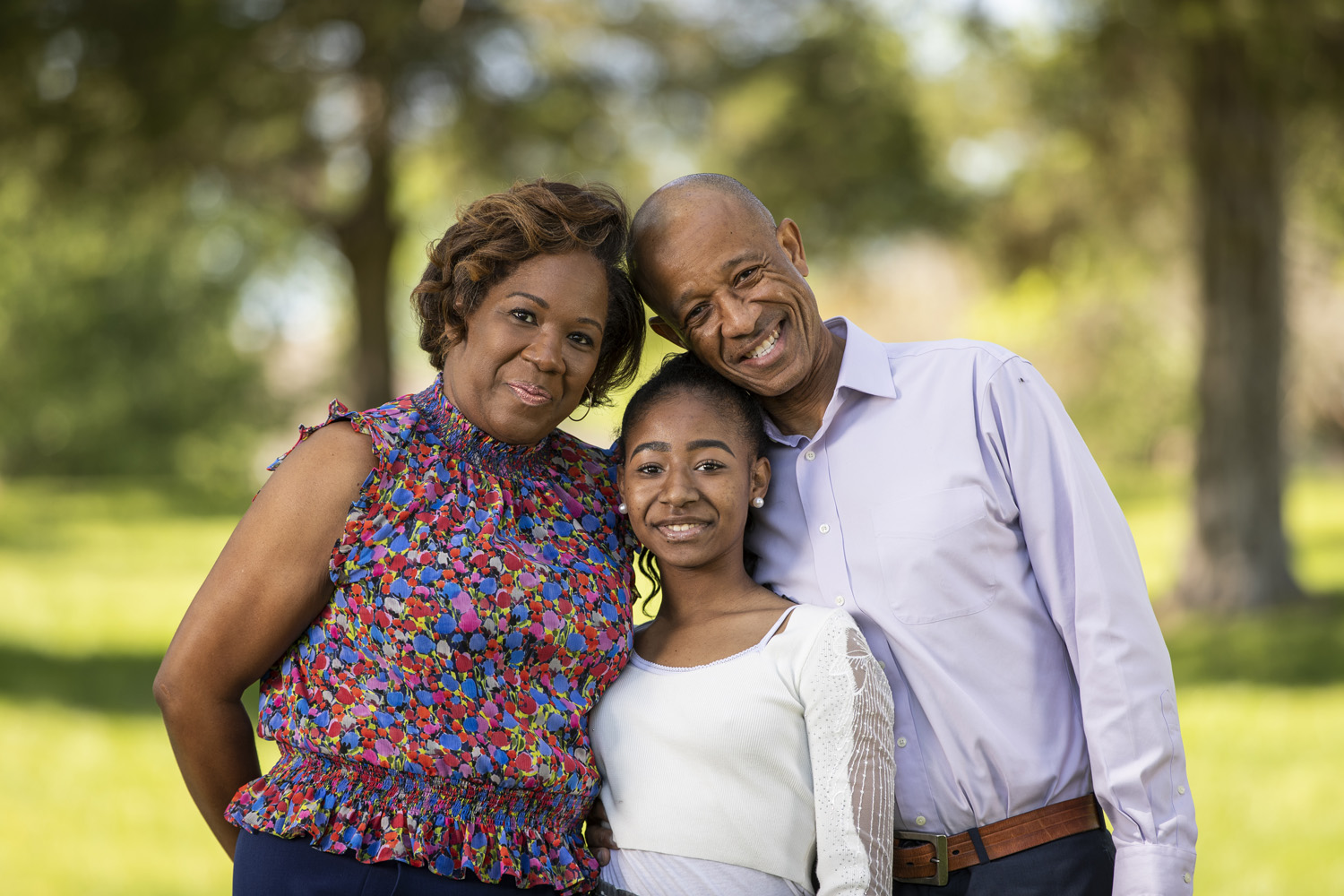 The first show, which the family named "Sewing into Dreams, with Stitches of Hope" took place on Lauren's 7th birthday and included designs by her and her older sister, a collection of flowy dresses in shades of blue. In subsequent years, the show drew designs from children all over the country. Tickets sold for the event, which took place annually between 2010-2020, raised more than $30,000 for St. Jude.
"I want the world to see me as inspiring. Someone who perseveres, who goes through the tough, the hardships in life, (and) always works my way through struggles and somebody who is very open and caring," she said.